Thursday, March 17, 2016

/ 28 Comments
16 Beautiful Ideas For Easter
Have I ever told you Easter is my favorite holiday? If I haven't ....let me share with you and shout from the roof tops... Easter is my absolute...hands down favorite holiday of all time.
Wanna know why? Because it's Easter. There is first and foremost the fact that Jesus rose from the dead and with that we get the most beautiful colors of the year coming out all around us.
There's the dresses, bonnets and bow ties. The Easter baskets. The Hallelujah Chorus with the trumpets at church....oh there is nothing like hearing those trumpets from the balcony.
Then there is the Easter Egg hunt and the decorations and the food....we can't forget the food and then there's the dessert.
We go all out for Easter at our house. It's in my bones, my mom did it, my grandma did it, and my great grandma did it, and so did my great-great grandma.
Flowers are a must at any Easter celebration. Colorful flowers.
Source
I can't believe in all of the years we have celebrated Easter and laid those big eggs out everywhere we never thought to hang them from a tree. Genius.
Source
Don't you just love her topiaries?
Source
Easter egg bunny tracts from the Easter bunny.
10 Quick and Easy Easter Ideas
I have Easter decorations everywhere. Each year it changes up some.
Felt Easter Eggs
Teri's felt Easter eggs are the perfect craft to entertain everyone.
Easter Eggs with Leaf Prints
Laurie's Easter eggs are so beautiful.
Jelly Bean Fudge from
Shugary Sweets
I fell in love with this Jelly Bean Fudge.
Source
This is such a simple centerpiece. A little food coloring and some glasses and a flower for each glass.
Simple and beautiful.
Source
I love these for a craft you can leave out all Spring.
Source
I had never heard of these until recently and am so impressed. Check the carrots out and she also has like a bazillion other carrot recipe ideas.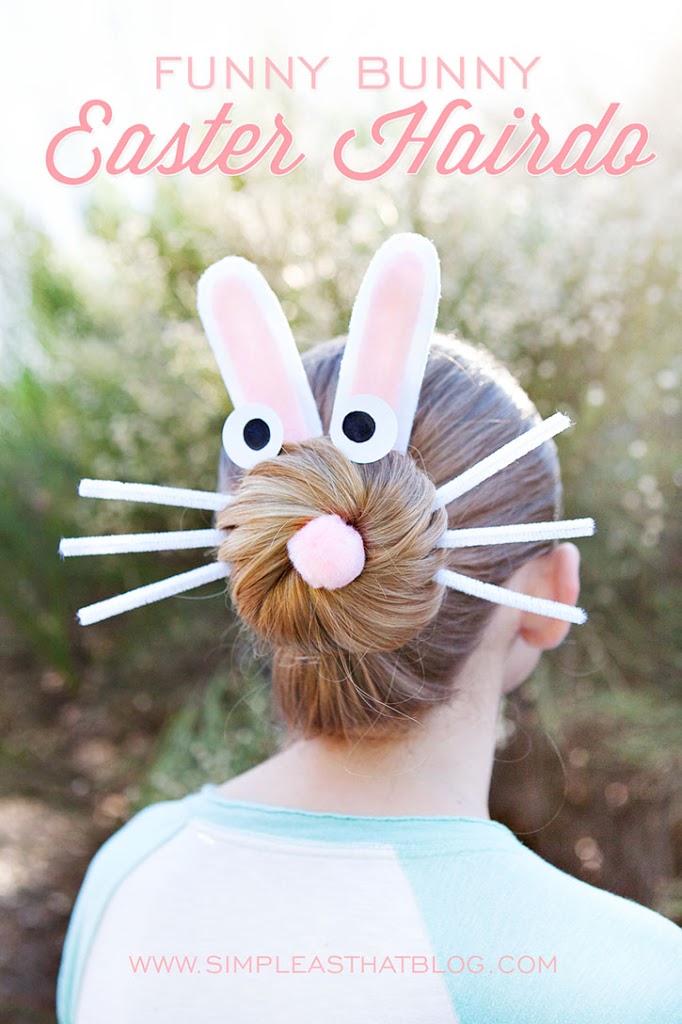 Source
OK tell me if you had a little girl you wouldn't do this?
Here
The star of our Easter celebration (besides Jesus) is my Grandma's Lemon Poppyseed Cake. Divine is the best way to put it.
Source
How would you like your very own Easter Egg Pizza? This is perfect for a ladies luncheon, dinner, kids or even grand kids to do.
Source
Oh strawberries....my favorite food subject. It's not Springtime without strawberries. Here you have strawberries stuffed with cheesecake filling. Mercy Me.
Source
Hands down.....these Rice Krispie Crosses are brilliant. It helps keep things in perspective for the holiday too.
Source
And last not least...... subway printables that celebrate Jesus.
I love it.
So this is my round-up for this year's Easter.
What do you have planned?
For even more Easter inspiration check out my Easter Pinterest board
here
For more craft ideas go
here
For more recipe ideas check out my
cottage kitchen.
Happy Almost Spring
~Valerie~
Sharing with
Home Sweet Home
I'm Lovin It
Create Share Inspire
A Morning Cup of Joe
Amaze Me
Met Monday
Show and Share
No Place Like Home
Timber Creek Farm
Tweak It Tuesday
Bernideen's
WoW Us Wednesday
craft projects
crafts
DIY Projects
Easter
holiday decor
recipes
Related Posts